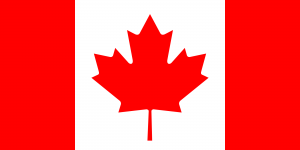 A point of clarification: Canadians do not say aboot.
Canadian English features something called Canadian Raising, which basically means that the diphthong in "now" is raised before t, s or other voiceless consonants (i.e. before words like about and house).
What does this mean?  In most Canadian accents, about sounds a bit like American a-boat (IPA əbʌʊt).  I offer these examples of Canadian politicians with this pronunciation (shortly into each clip):
In younger Canadians, I've noticed a variation of this which is a bit fronter in the mouth–something like a-beh-oot (IPA əbɛʊt).  But regardless of the pronunciation, nobody in Canada ever says "aboot."*
So then, what's the deal with aboot? Where does this mythological pronunciation come from?
One thing I've heard is that aboot is a pronunciation in a particular region of Canada: the Atlantic Provinces (Nova Scotia, Prince Edward Island, etc).  But I have never found a clip of anybody from that area who says aboot.
So this is probably one of those bits of dialect folklore that survives despite evidence to the contrary.  It's a bit like New Jersey's reputation for being pronounced "New Joysey" even though virtually nobody in Jersey says it like that anymore (and even when they did, this pronunciation would have been confined to a small area near New York).
Aboot is a pronunciation in some parts of the UK, of course.  Specifically, you can hear it in some very vernacular, Scots-influenced dialects of Scottish English.  This used to be a common pronunciation in Newcastle as well, but has faded greatly in contemporary times.
But this is for sure:  Canadians do not, probably never did, and probably never will say aboot!
*[Maybe "ever" is too strong a word.]