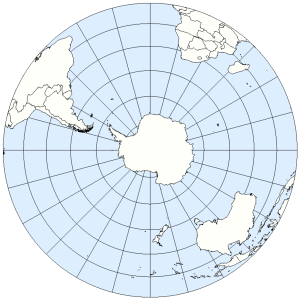 Many accents get confused with one another: Canadian and American, Scottish and Northern Irish, Jamaican and Barbadian. But the granddaddy of all of them? The three-way mixup between Australian, New Zealand and South African English.
If you speak with one of these accents, and you live in the US, your accent has probably been identified incorrectly.  "Are you like, British or something?" we say, a befuddled look on our faces. And if you're from New Zealand or South Africa, many a poor soul has certainly mistaken you for Australian. I can only imagine what it's like to constantly be told you're from a country thousands of miles from where you grew up.
With that in mind, I hope to shed a little light on why these accents get mistaken for one another. But first, lets look at the similarities between them:
1.) Each tends to raise the "e" vowel in DRESS, so it may sound like "driss" to an American. ("Yis, please!")
2.) Each tends to raise the "a" vowel in TRAP, so it may sound like "trep" to an American. ("Thet's a bed idea, mate!")
3.) They also tend to all front the "o" diphthong in words like GOAT, so that "boat" might sound a bit like "bout" to an American. ("Ow now! Thet's terrible!")
So all of these accents have some related vowel shifting. Fair enough. But how can you tell them apart? Let's look at some clips, starting with Aussie English. Since we're mostly discussing American misperceptions, whose accent is more fitting than that of Paul Hogan, Australia's unofficial Australian ambassador in the 1980s?
I'll pause a moment, and wait for Australians reading this to stop laughing.
Now contrast this with a New Zealand accent (courtesy of New Zealand comedian Rhys Darby):
At first listen, these two accents sound similar. There is one notable difference, however: the "i" in KIT: This vowel almost becomes an "ee" sound in AusE, so that bit can sound like American "beat" (IPA bit). In NZE, on the other hand, this is sound is retracted, so it's closer to the "a" in comma: ( IPA bɘt).
There are some other differences in the quality of the vowels and diphthongs, but they are too slight to be noticed by many. So  there's enough overlap here that it's easy to see how these two accents can get confused. The difference between the two is comparable to the difference between standard American and Canadian English: one or two pronounced differences, with a slew of much slighter differences.
But what about South African English? Listen to the speech of this well-known politician:
To my ears, this is a completely different can of worms.  Because there's really so much different here:
1.) Where the first two accents pronounce FATHER with a fairly fronted vowel for the "a," in South African English this word sounds more like "fawther" (IPA fɒ:ðə).
2.) The South African dipthongs are also quite different than for the other two: the vowel in KITE is pronounced similarly to the way it is in American Southern English—"kaht" (IPA ka:t).
3.) The dipthong in words like MOUTH, meanwhile is even more unusual–"mouth" is nearly homophonous with American English "moth" (IPA mɑ:θ).
And those are only a few of the things that mark this accent as a very different animal.  My conclusion:  Kiwi and Aussie accents? Different, but similar enough that the confusion is understandable. But South African accents, although they share a similar vowel shift, belong in a very different category.
In defense of those who mistake South African accents for Australian, though, there are probably more similarities when you account for different variants of SA speech. As I'm mostly comparing middle-of-the-road types of each accent, I'd love to know more about some types of "sub-dialects" where there's more overlap.
Are there Australian regional accents that sound particularly Kiwi? A city or town in New Zealand that sounds unusually Australian? Or types of all three accents that sound "British?"