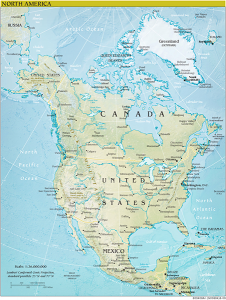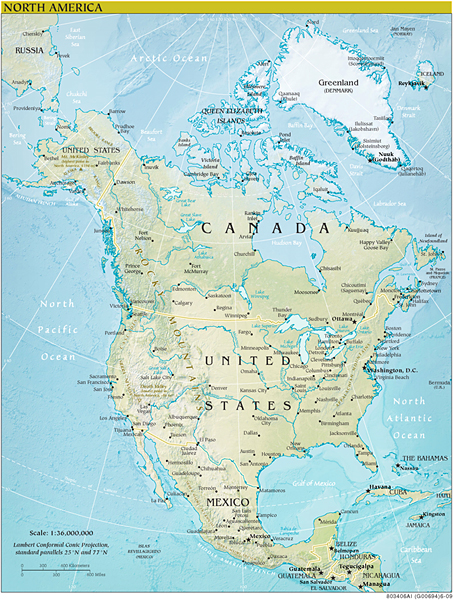 As the title of this post suggests, I often hear questions along the lines of, "when did Americans stop talking like British people?" Many readers, of course, know that history offers no such easy answers. But it's a topic worth delving into.
Most scholars have roughly located "split off" point between American and British English as the mid-18th-Century. There are some clear exceptions. Eastern New England, New York City, and the Coastal South all seem to have maintained various degrees of contact with the "Old World," and hence adopted some later British innovations. But as a whole, American English started going its own course around the time of the Revolutionary War.
How would these colonials have talked? Everything I've read suggests their accent would not have been radically different from today's General American spectrum of accents.* More marked regional accents would have been different, however. It's unlikely, for example, that most Southerners spoke with what we think of today as a Southern Accent.
That being said, it's clear to me that British English has seen at least as much of a change than American English. So the more pertinent question is, when did Britons stop talking like Americans?
Let me answer this by turning to the Survey of English Dialects, a massive collection of (mostly rural) English dialects compiled in the 1950's. I've perused through this collection for years now, and one thing that strikes me the most is how many "cousins" of American English there used to be in the UK.
For example, two obvious indicators of American English are rhoticity (pronouncing the r's at the end of words) and the use of an unrounded vowel in words like "lot" and "cod" ("laht," "cahd," etc). And yet, if you look through the notes for SED recordings you'll find both these features throughout a huge band of Southern England, extending from the West Country to Kent, with the latter feature (unrounded "lot") extending further, up to Norfolk.
So in some sense, there are pockets of England where people didn't really stop talking like "Americans" until the 20th-Century. That is, if you see American English as part of a larger continuum of Southern England-derived dialects*.
Regardless of the degree to which these older rural dialects are extinct now, the fact is not so much that the British stopped talking like Americans, so much as urban British dialects became the type of English spoken by a majority of the English populace. Particularly London.
In essence, something happened in Southern England that didn't happen in America. Whereas the local dialects of New York City (the largest city in the US) have remained largely confined to a small portion of that metropolitan area, the dialects of London (the UK's largest city) have been spreading their influence in various ways for hundreds of years.
In my opinion, these two countries went in very different linguistic directions because their populations went in different directions (both literally and figuratively).  England saw rapid industrialization in the 19th-Century, and with it a change in demographics from rural to urban.  The American people, despite great hubs of industrialization like New York and Chicago, remained a mostly rural population for a very long time.  The two types of English reflects their history.
Obviously, though, this is an incredibly complex topic. Anybody have any insights of their own?
*Perhaps debatable, but regardless …
**In Volume 1 of The Accents of English, John C. Wells notes one prominent difference: many people would have still had "raised" pronunciations of words like "kite" and "mouth" (similar to Irish accents today).