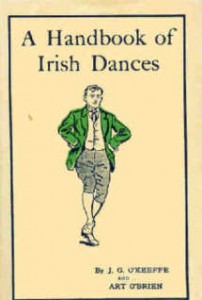 When English phoneticians refer to the 'strut vowel,' they mean the 'u' in 'luck,' 'fudge,' and 'cut.'  In American English, the sound usually lies somewhere between the 'a' in 'father' and the 'a' in 'comma.'  Your 'strut' vowel may vary.
As described here and elsewhere, the vowel is important in delineating the boundary between Northern and Southern dialects in England: the South has this vowel, while the North lacks it (Northerners rhyme 'strut' with 'foot').  Yet when one crosses the Irish Sea, the picture gets a whole heck of a lot more cloudy (no pun intended).
Irish accents are remarkably inconsistent in how they pronounce 'strut' and words like it. This Trinity College study of the Drogheda dialect indicates a range of pronunciations: the vowel in 'hugged' overlaps with the 'oo' in 'foot,' while the vowel in 'lungs' overlaps with the 'o' in 'lot.' Quite a difference!
So can Ireland be said to have participated in the strut-foot split?
To review in a nutshell: until the 17th-Century or thereabouts, words like 'foot' 'sugar' and 'strut' were pronounced with the same 'u' vowel (as they are in much of Northern England to this day). In Southern England and elsewhere, this vowel split into two vowels: one in words like 'foot' and 'would,' the other for words like 'strut' and 'cut.'
Ireland, though, seems a mixed bag. For at least one accent, working-class or 'local' Dublin, 'foot' and 'strut' sound nearly the same. By contrast, 'educated' Dubliners, for the most part, seem to make a fairly strong distinction between the two. Between these two extremes lies the majority of Irish accents, which use a wide range of 'strut' vowels.
In the Ireland chapter of Accents of English, J.C. Wells is notably hesitant in this regard:
My impression of Irish accents as a whole is that most speakers have at least a potential /ʌ-ʊ/ opposition (much more so than in, say, Newcastle-upon-Tyne) – but that the lexical incidence of the two vowels differs considerably from that used in standard accents.
That is to say, the two vowels (which correspond to the vowel in 'strut' and 'foot' respectively) are perhaps distributed differently in some Irish accents. Wells goes on to mention a County Mayo native who makes a distinction between 'nut' and 'cut,' which are pronounced the same in other dialects!
So where does Ireland stand in terms of this split? And how did its history lead to such diversity in 'strut' pronunciations?