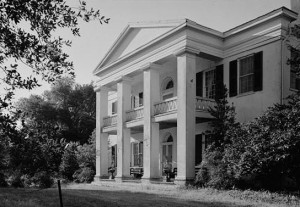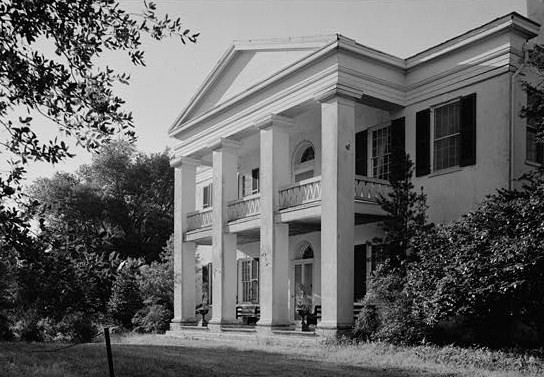 I recently stumbled upon a remarkable 1893 tome on Google Books entitled Some peculiarities of speech in Mississippi by the delightfully-named Hubert Anthony Shands.  A glossary of words native to the dialect(s) of that state, the book opens with a detailed description of Missisippi pronunciation habits.
Of course, this being the Victorian era, Shands pens a number of howlers within the first few pages, such as:
I suppose this confusion of (i) with (e) is due to laziness or sheer negligence, as surely the great majority of people must possess ears delicate enough to readily distinguish between the two sounds…
Despite such archaisms, the book is remarkable for what it highlights as well as omits. In some instances, Shands confirms the presence of modern Southern English features in the 19th-Century. For example, note this description of African American English:
'Th' (ð) is nearly always pronounced as 'd' at the beginning of words, by negroes; as, (dis) for 'this,' (dæt) for 'that,' (dem) for 'them,' (den) for 'then,' etc. At the end of words, negroes generally give (ð) the 'v' sound; as (smûv) for 'smooth,' (brîv) for 'breathe,' (sûv) for 'soothe,' etc.
This corresponds to contemporary African American Vernacular English, which has preserved this distribution of consonants 118 years later. By contrast, many other features Shands ascribes to African Americans suggest a very different dialect from what can be heard in 2011.
Other passages hint at modern accent features, but suggest striking differences. Is Shands describing the pin-pen merger in this paragraph (the tendency for Southerners to pronounce 'e' as an 'i' sound before 'n' or 'm')?
The confusion of [the 'e' sound] with (i) is very common indeed among the illiterate classes, and is heard quite often among the educated: (simineri) for 'seminary,' (simiteri) for 'cemetary,' (sit) for 'set,' (pin) for 'pen,' (ʧist) for 'chest,' (git) for 'get,' etc.
Shands asserts that 'e' becomes 'i' not only before nasal consonants, but before all consonants generally. Was this pronunciation indeed true of all such 'e' words in 1893? Or is Shands overgeneralizing? I can't say for sure.
And then there's one very conspicuous omission. Contemporary Southern accents are defined by the vowel in words like 'time,' 'fly' and 'five:' these become a monophthong ('tahm,' 'flah,' and 'fahv,' to put it crudely). But Shands suggests something different in 1893:
Long 'i' (ai) is nearly always correctly pronounced, and seems to follow no rule in those changes that it does undergo. There is no group of related or similar words in which it suffers regular change.
Love the use of 'suffers' there. Anywho, this is noteworthy in light of modern Southern pronunciation.  Although as with the previous quote, I can't draw conclusions.
Of course, there are pronunciations Shands describes that don't correspond to modern Mississippi accents at all. He finds that the lower classes pronounce 'garden' as 'gyarden' and 'car' as 'kyar' (typical of contemporary Jamaican dialects!) 'Palm' and 'psalm' apparently rhyme with 'Pam,' while 'parcel' rhymes with 'tassel.' 'Stamp' and 'tramp' rhyme with 'stomp' and 'tromp.' 'Boil' and 'boy' rhyme with 'bile' and 'buy,' much as they do in Irish English. And this is only scratching the surface.
You can browse through the whole text here. I haven't approached the enormous word list yet, which I'm sure is full of goodies. Have fun reading, and if you note unusual terms or pronunciations, let me know!