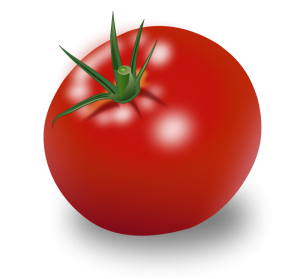 [Ed note: I made two slight edits to an earlier version of this post for purposes of clarity.]
Like most people, my pronunciation is inconsistent. Take the word 'thought,' for example. I sometimes rhyme this with 'lot,' while other times I use a slightly rounded vowel to distinguish it. Such is an example of free variation. (The old 'to-MAY-to to-MAH-to' divide is another).
As you can guess, free variation refers to sounds of a language that can be pronounced a number of ways without changing the meaning of a word. To use another example, some speakers of General American English rhyme 'bury' with 'berry,' while others rhyme it with 'furry.' In either case, it refers to what you do with a shovel.
The term 'free variation' can be misleading, however. It suggests a degree of randomness, when such variation is often anything but. In his work on New York City accents in the 1960's, linguist William Labov found that the presence of 'r' after vowels (i.e. in words like 'car,' 'butter,' and 'for') was not arbitrary. New Yorkers, as a whole, tend to pronounce 'r' more in these words the more formal the setting.
The formal-informal distinction seems like a common way in which such 'free variation' occurs. To use a personal example (which I may have used here before), my wife pronounces words like 'lot' and 'top' in two ways*: usually with an unrounded vowel ([ɑ], typical of American English), but occasionally with a rounded one ([ɒ], more typical of British English). The latter pronunciation, I have noticed, always seems to occur when she is talking to strangers (i.e. in a more 'formal' context).
The same is true of regionalisms in the speech of those who no longer live in their home region. Most transplanted Southerners that I know will vary between pronounce 'time' with the famous Southern monophthong (i.e. [ta:m]) and pronouncing the word with a diphthong (i.e. [taɪm]). When among Northerners, the former seems to come out most in informal contexts (a bar), while the latter in work settings.
Of course, formality is only one spectrum by which such variation can be observed. Can you think of any others?  And can anything be described as 'free variation' at all?
*Her speech is atypical of Greater Philadelphia.