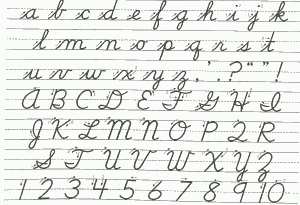 Like many language enthusiasts, I was dismayed by two recent New Yorker pieces implicitly criticizing the field of modern linguistics. The first was a negative review of Henry Hitching's The Language Wars: A History of Proper English, the second a follow-up post by Ryan Bloom on the magazine's 'Page-Turner' blog. Eminent folks like Ben Zimmer and Steven Pinker have already weighed in with excellent responses.
Here's a particularly egregious quote, from Bloom's post:
All of the complex linguistic theories of language acquisition and whether grammar is universally hardwired or learned through practice don't matter one bit in practical everyday living.
This makes as much sense as saying, 'all this junk about gravity and quantum mechanics doesn't matter one bit when I'm playing tennis.' Theoretical linguists don't tell people how to speak, just as theoretical physicists don't tell people how to play a game that involves physics. A tennis coach might indirectly draw on principles of physics to train a player, just as a voice teacher may draw on linguistic concepts to refine their pedagogy. But the sciences themselves are not prescribing anything.
But I'm taking an easy shot. The real debate, as the New Yorker articles describe it, is between descriptivists and prescriptivists. For those new to this feud, I'll over-simplify: prescriptivists see language as something preserved by rigid rules and standards; descriptivists think language can only be described, not regimented. This is not an entirely accurate description of the 'debate,' but it seems to be the one that the New Yorker writers are working from.
I obviously don't think we should do away with Standard English. I write this blog in a modified form of Standard English (sometimes more modified than others). I've worked as an academic copy editor, which obviously requires an acquaintance with the 'standard' forms of our language. I am not saying we should throw out all grammar rules. But we need to identify what Standard English is, and, as linguist Peter Trudgill has so eloquently discussed, what it isn't.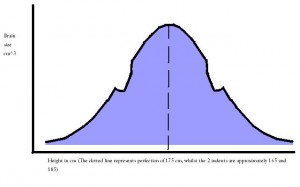 Standard English is a dialect. If I have an issue with 'prescriptivists,' it's that they miss this point. Dialects evolve. Dialects are fluid. They change depending on context. I don't think we should eliminate Standard English, but I think we need to accept its complexity.
To state the obvious: Standards vary by context. Academic writing is perhaps the most clear example of how this plays out. PhD's write in the dialect known as Standard English. Yet under this umbrella, there are numerous registers which are often contradictory, yet entirely appropriate given the discipline being discussed. Linguists and literary critics both use a standardized form of language, but they may use entirely different terminology to describe the same concepts (e.g. 'lexical item' vs. 'word').
In this sense, Standard English is not unlike statistics. Both are guided by certain universal principals (which are often debated), yet within individual disciplines there are different standards for how each is used. Yet the more important point to this analogy is that, like statistics, the structure and principles guiding Standard English need to be continually refined and questioned, their natural evolution understood.
Alas, arguing these points doesn't constitute a response to The New Yorker's recent diatribes, because neither piece acknowledged any of these self-evident objections. If you're going to discuss a 'debate' between different factions, can we at least identify what that debate is about?