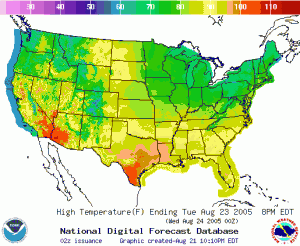 I have one last point to make about the accents in Fargo.
After that film was released, I remember its dialect coach being interviewed on a glib entertainment news show (a la Access Hollywood). As I recall, she mentioned instructing the actors to "tighten their jaws." In her mind, Minnesota's bitterly cold winter impacts the physiology of how people speak there.
Now, as a New Englander, I can relate to the feeling of facial tightness that accompanies sub-zero temperatures. But I think people make dubious correlations in terms of accents and climate. To take a contrasting example, many people suggest that American Southern accents are "slower" because of how hot it is in that region. And while I understand this line of thinking, I feel it's ignorant of more obvious causes.
For example, the Southern states' late industrialization when compared with the North might be to blame for the region's "langurous" speech (it is posited that urban accents are faster than rural ones). Assuming, of course, that Southern accents could be proven "slower" in the first place.
And in terms of Minnesotan accents being "tight jawed," I think that's indicative of another fallacy: just because you live somewhere cold, doesn't mean you're going to be more exposed to the cold. I'm more affected by freezing temps in New York City than the technically harsher climate that I grew up in.  I don't have the luxury of avoiding the elements.  Why would you be less susceptible to the "tight jaw" effect in NYC than in a small Minnesota town, where your means of transit is a well-heated car?
There is also the little problem of precedence. It is hard to find similar cold-hot, fast-slow, "tight"-"loose" correlations within dialects of languages beyond English. For example, Puerto Rico is about as sweltering as it gets in North America, yet the Puerto Rican dialect doesn't strike me as slower than the Spanish of Northern Spain. Quite the opposite, in fact. If heat makes you slow down your speech, wouldn't we find more evidence of this outside English?
If climate impacts accent in any way, then, I feel it would be a result of weather-influenced behavior rather than the weather itself. For example, people in very cold climates might be expected to spend more time indoors than those who live in, say, San Diego. The amount of time spent indoors vs. out could definitely impact one's idiolect.
I haven't read much about this in scholarly work, outside of an impressionistic remark here or there.  Anyone know of research done on this kind of thing? (Doesn't have to be strictly English-centric).