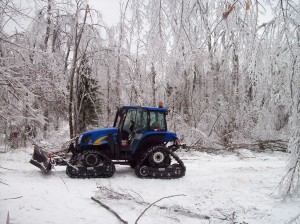 It's been fifteen years since Fargo was released in American theaters.  Set in rural Minnesota, the film turned an obscure American regional dialect into a national punchline, albeit a loving one.  Mention "Minnesota dialect" to an American, and they'll give you an imitation replete with oh yahs and you betchas and dontchaknows.
Minnesotans can be touchy about this subject, since many of them (particularly around Minneapolis) speak General American English.  This classic scene from Fargo will give you a good idea of the dialect used in the film that gets some Minnesotans hot under the collar.
Watching this clip, I am struck by three things:
1.) The dialect here is more exaggerated than the accent. More objectionable might be the (over)use of dialect words such as yah (a very Germanic "yes" that harks back to the Upper Midwest's roots in Germany and Scandinavia), and you betcha.
2.) It's the cultural stereotypes in the film that are arguably more problematic.  Fargo portrays Minnesotans as a group of people with an unwavering friendly reserve that remains unshaken even in the face of violence.  As with many fictional works satirizing rural people, the film straddles the line between using loving humor and painting its characters as backwater oddballs.  The accent has become emblematic of these stereotypes.
3.) To be fair, I also see some dialect obliviousness going on here.  Like many Americans, Minnesotans occasionally seem unaware of their own accents.  A case in point is this video, created by a young Minnesotan trying to dispell myths about the accent of his home state:
Let's face it:  there's some unintentional humor here.  For all of this guy's protestations about his accent being misrepresented, his speech is very clearly regional.  Just because you don't say "youbetcha" doesn't mean you don't have a Minnesota accent!
I was a huge fan of Fargo, although I can see how the film's signature dialect is a bit of a fiction.  Any Minnesotans out there with thoughts?