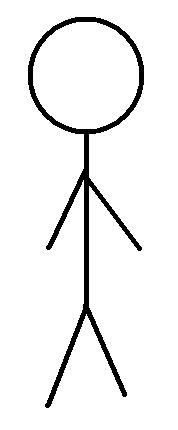 'Guy' is one of American English's most amorphous nouns. Like many three-letter words, this monosyllable is more complex than it seems at first. Its basic definition is obvious to virtually any native English speaker: it means a person of the male gender. Yet in American English at least, the word has developed some mysterious 'rules.'
For instance, why can 'guy' be gender-neutral in the plural, but not in the singular? A young woman might say to her friends, "Let's leave, guys" or "Why are you guys being so difficult?" But she would never say "Molly is a really nice guy."
Similarly, using 'guy' in the second person feels taboo. I refer to 'guys' dozens of times a day, yet I would never dream of saying 'Can I talk to you, guy?' This type of construction is not unheard of, yet in my experience second-person 'guy' is confined to comedy or threats ('How's it going, guy?' sounds either facetious or menacing). As often as we Americans use the word, we find it impolite to refer to each other as such.
Perhaps 'guy' creates a mildly dehumanizing effect. After all, 'guy' is the only 'man' synonym I can think of that has developed an inanimate usage. A young American couple shopping at a grocery store might be overheard asking, 'Do we want this guy or that guy?' or 'Should we buy the bigger guy?' 'Non-human guy' is probably a recent development, too sporadic and rare to constitute a major shift in definition. But it nonetheless illustrates the impersonal nature of the word.
I often wonder where 'guy' currently stands within the context of world English. The term is clearly native to North American (and probably Australian) English. Beyond that, the picture is less clear. I've heard many Britons use 'guy,' but I can never tell if this is an unconscious adoption of American norms or a genuine reflection of the word's spread. The British Isles, of course, have their own collection of 'man' synonyms (bloke and lad being perhaps the most notable). Where does 'guy' fit into this vocabulary?