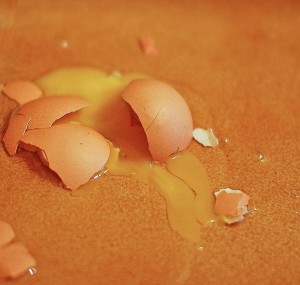 Craic (pronounced "crack") is a word used in various Irish dialects which puzzles me. I understand the general meaning of the word, which roughly translates to "something enjoyable." Therefore a good craic is synonymous with "a good time." Craic can be replaced with "party," "movie," "date," or some other kind of fun event.
But there are other meanings of craic that are less clear to me. For example, I was riding in a van with an Irish pub owner a few years back (long story). I had recently begun dating my now-significant other, a fact which prompted the question "What's the craic with you and Caitlin?"
In this sense, craic seems comparable to the American use of "deal" (as in what's the deal with that?). Craic can therefore mean something like "situation." Or, as in the phrase "What's the craic?" it refers to  some type of news.
To illustrate further uses of "craic," I decided to do a little experiment on Twitter. I ran a search for "craic," and found the following uses in various tweets:
"Might have a wee small flutter for the craic of it." (i.e. craic = "fun")

"What's this "moving to Paris" craic about?" (i.e. craic = "nonsense/gossip")
"I imagine it's a Guinness and twee craic-fest that would nauseate me" (i.e. craic = "drunken rowdiness?")
"It's gonna be the craic!" (i.e. craic = "the best time ever!")
Although the meaning of all these uses hovers around "fun" or "news," they're used in very different ways, grammatically-speaking. I might also draw your attention to  this Tweet:
"Wanna take a craic at Irish Pres engagements?"
Americans will notice that craic is used here in pretty much the same way that an American would colloquially use "crack." This is most likely because Irish craic and American/Southern British "crack" (in the abstract sense of the word) seem to have a similar derivation.
Craic, despite its Irish-type spelling, is not a term native to the Irish language, but rather a dialect word from Northern England and Scotland that passed into Irish vocabulary at some point.  All of these "crack/craic"-type words have an even earlier ancestor: you can find indications of this in American terms such as "to crack up," "wisecrack," or to "crack a joke."*
And yet, despite the non-nativeness of craic, it seems to have become an unlikely symbol of Irish identity. Craic may eventually be the Irish equivalent of Swedish lagom or Hawaiian Aloha, words the very untranslatability of which becomes a source of national pride. And in a nation known for homey pubs, céilís and impromptu sing-alongs, craic seems very appropriate.
Still, it remains slightly unfathomable to me. Any native "craic" users care to interject?
*To be honest, I've cobbled this etymology together from various Wikipedia articles and online dictionaries.  If anyone knows of a more scholarly explanation of craic, let me know!