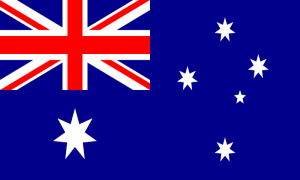 As per Melbourne's Herald Sun, a pair of Australian universities are working on a project called "AusTalk," which will compile a database of 1000 speakers of Australian English. When finished, it will be one of the most comprehensive English accent collections outside of the United Kingdom. Good stuff!
You might be asking the question, "do we really need 1000 recordings of the same voice?" I'sn't Australia one of those "new countries" where everybody shares the same dialect? What's next? A Canadian accent bank?
To be blunt, I think the notion that all Australians talk alike is a myth, and a British imperialist one at that. There is certainly less varation in the speech of Americans, Canadians and Aussies than in the UK, but after hearing one too many Brit claim, ludicrously, that "all Americans speak alike," such statements strike me as lazy relics of English colonialism.
But that's a rant for another day. The bottom line is if you're a native Australian, check out AusTalk's website to see how you can get involved in this fantastic project.